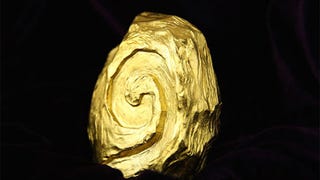 Hearthstone is a game of ups and downs, where anything can happen at the drop of a card. That sentiment is even more true at competition level. This past weekend, China's Blizzard operator, NetEase, held the quarterfinals to their new Gold League e-sports event, and the HearthStone competition was fierce.
Monstrocards is a card game with almost no rules. Almost. Think Cards Against Humanity, but with your own creations instead of pre-written words. Oh, and it's been in the works for more than ten years.
Cards Against Humanity was a popular late-night diversion at PAX East last weekend, making appearances at gaming tables after midnight and after a few adult beverages. The game, it seems, is indeed as antagonistic as advertised, and can be dangerous to a player's health under the wrong circumstances.
The Romance of the Three Kingdoms was a Chinese historical fiction novel written in the 14th century, and it wasn't about romance at all—well not romance as in love. It is a story about the struggles of three kingdoms and their battle for power and dominance over China. The story is full of treachery and brotherhood…