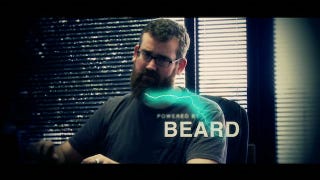 Like many folks, I've got a complicated relationship with pre-game splash screens. On the one hand, I like that series of middleware introductions, publisher logos, and various other graphical preamble that flash across my screen, largely because of how I savor them the first time I'm playing a game that I'm excited…
As promised, the Medal of Honor video, directed by Linkin Park's Joe Hahn, featuring both live-action and gameplay sequences set to the band's new song "The Catalyst," went up today. Someone certainly grew an epic beard for this trailer.
Fallout 3 knows the rules: beards make video games better. Take these pics as example, showing that even some of the all-time greats - like Mario, Metal Gear and Zelda - can be made greater by handing out beards.