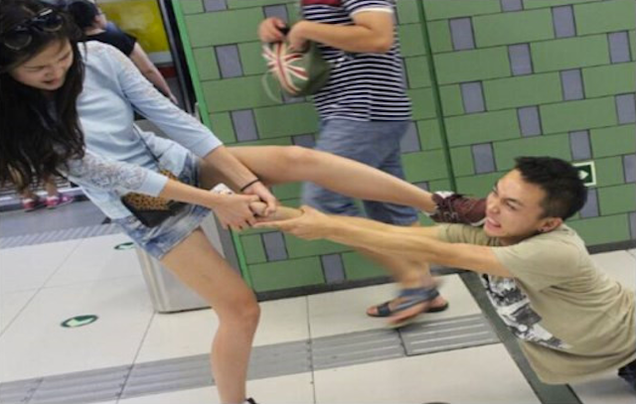 Last week an incident broke out in the Beijing subway system. A young woman got into an altercation with her apparent boyfriend over a mobile phone game, it seems. The end result: she dragged the man onto a subway train. But was this just a PR stunt?
Sina Games reports that the incident took place last week at the Qingnianlu subway station. A woman was spotted on the station platform upset at a man playing a game on his mobile phone. One thing led to another, and this happened: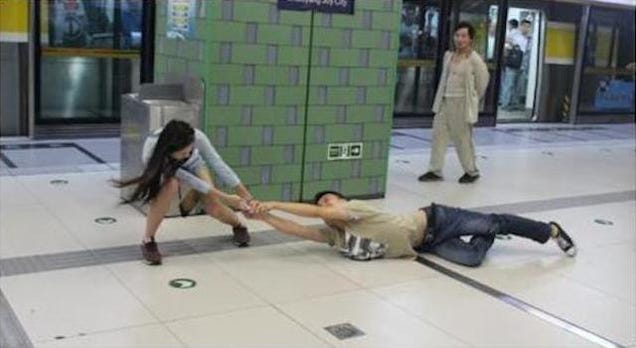 The man fell to the ground clutching his smartphone with the woman dragging him to the subway car! The woman supposedly dragged the man about 10 meters onboard to the train.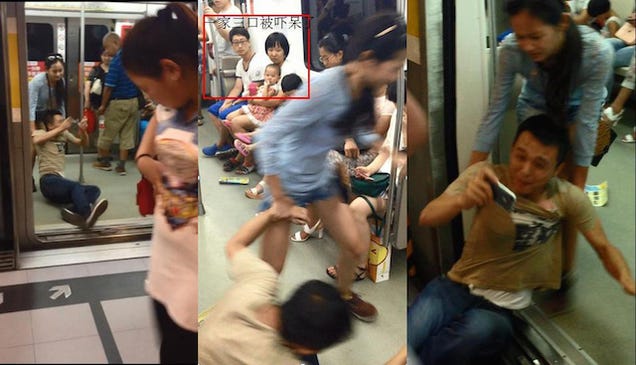 If this was indeed a publicity stunt, and news media have pointed out the possibility, then what is the dragging of a man onto a subway supposed to advertise? If it's for a smartphone game, what game is it? What was the point?
男子沉迷手游 女友暴走拖行10米进地铁被夹 [Sina Games]
Kotaku East is your slice of Asian Internet culture, bringing you the latest talking points from Japan, Korea, China and beyond. Tune in every morning from 4am to 8am.
Eric is a Beijing based writer and all around FAT man. You can contact him @FatAsianTechie@gmail.com or follow him on Twitter @FatAsianTechie