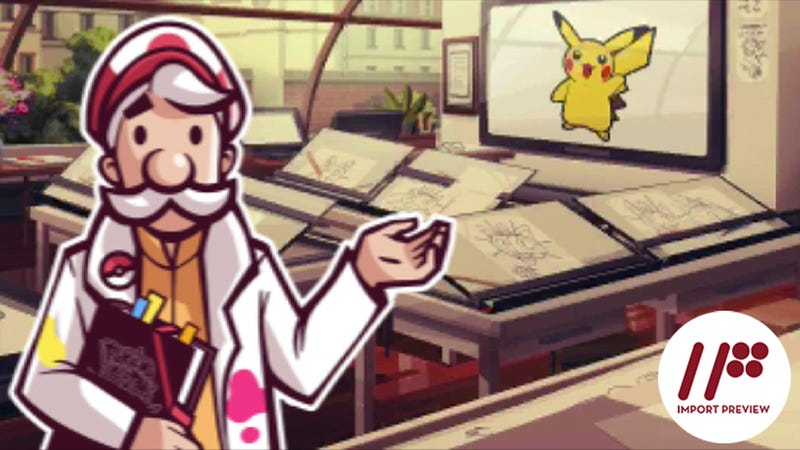 So, you like Pokémon? Are you looking to learn how to draw or to improve your drawing? Well, Pokémon Art Academy can help you with that—as long as you're drawing on the 3DS anyway.
Good – Teaching By Doing
It is no secret that I am just abysmal at drawing. In truth, I'm barely competent at stick figures, so I wondered how Pokémon Art Academy would deal with someone as hopelessly inept as me. The answer is quite well, actually. It started with the most basic of basics: coloring within the lines. Next I had to trace the lines and then color. After that I had to ink different thicknesses of lines. By the time I finished the "beginners course," all I was given to start were some rudimentary shapes.
Of course, the game still did more than a little hand-holding—for which I am grateful. Each step, it would show me on the top screen what my goal was, always keeping me on track. All in all, it felt like the perfect difficulty curve. I was always learning something new and practicing what I had learned before.
Good – Lilly
Without a doubt, the character Lilly is the single greatest thing about Pokémon Art Academy—and this is in no way hyperbole. Lilly is the first person you meet at the art academy and she does all the same classes alongside you. Also, she is terrible. Terrible like getting a three-year-old to draw Pokémon with their feet terrible. At the start of the game, she can't even trace a picture—hell, she can't even color within the lines properly. In other words, she is the perfect companion.