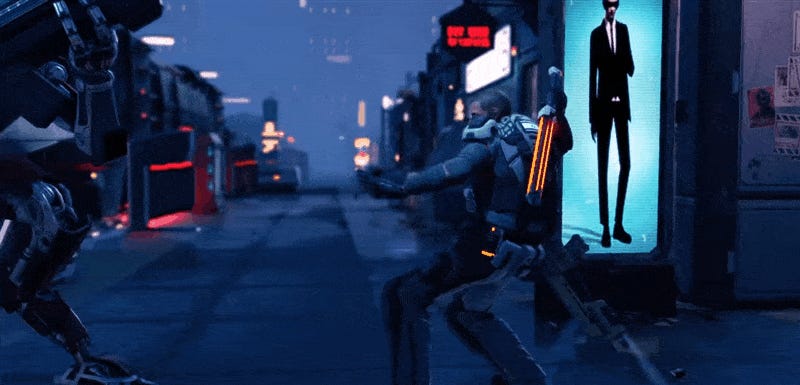 There's a lot to like about the new XCOM game, but perhaps the coolest thing about it has little to do with tactics, or balance, or visuals. It's the game's ability to take what could have been a glorified tabletop wargame and turn it into something that creates stories.

And not just those that you'll remember for years, but ones you instantly want to share with other players. Which is exactly what we've been doing for the past week, so we figured that three of Kotaku's biggest XCOM fans—Kirk Hamilton, Luke Plunkett and Nathan Grayson—should pull up some chairs and swap some old (and new) war stories.

Luke Plunkett: Hello, Commanders.

I know we've written a bit about XCOM 2 on the site already, but one of the coolest things about the game (and the series as a whole) are the kind of stories that come out after days and weeks of play. Your war stories.

Kirk Hamilton: I have a lot of war stories to share with you, fellow Commanders.
Nathan Grayson: [hands kirk a story baton with 'gov jeb bush' written on it] well then, you go first.
Kirk: XCOM 2 has a lot going for it but above all else, I'm starting to think of it as an awesome moments generator. The slow-mo, the zoom, all of it. That cinematic camera is ridiculous and looks bad as often as it looks good, but when it looks good, it looks great. My favorite missions, in terms of great war stories, are probably the smash and grab enemy VIP abduction missions. They feel like… have you guys seen Zero Dark Thirty?.
Luke: Very Zero Dark Thirty. Very Sicario as well.
Nathan: Oh man, they're fantastic. Though they also generate the most tear-my-hair-out "ARE YOU FUCKING KIDDING ME" moments for me. So many extra factors to consider. So many perfect grenade setups I can't take advantage of.
Kirk: So yeah, the game does this thing where when you're in stealth, your troops all whisper these terse acknowledgements over comms. And you're creeping on the enemies like, "Moving." "Setting up." And then you STRIKE and clear out all the bad guys, and conk the VIP over the head and exfil the hell outta there. Last night I pulled one of those off flawlessly, without taking even a single injury, and it was the most elite I've ever felt.
Something about the fact that this hapless traitor bad guy was suddenly being captured by my super badass team? It was represented by this turn-based game, sure, but I could also imagine the more seamless, action-movie version in my head. One minute this enemy sap was riding in his VIP transport, the next minute everything's on fire and he's realizing how completely owned he is. It was just so, so swell. "You don't know who you've fucked with, do you?"

Nathan: It's interesting that you bring up that sort of story, because for me the best XCOM 2 stories have been the ones where we barely make it out alive. I had one mission where I reached the evac point with my two remaining soldiers carrying their two unconscious comrades as alien reinforcements closed in. It was nerve-wracking and, in the moment, kinda miserable, but it defined all of those characters for me. That's their origin story as characters. When I see them interacting on the base, I can't help but flash back to that moment. It's a video game story I'll never forget. Heck, I even made a video about it.
Luke: I think that's one of the things this game does so well. In terms of how its designed, it's still very much a turn-based strategy game. Take all the time you need, move on a grid, etc etc. But the way it's presented is just....ungh. It's like the game isn't just using turns as an excuse to recreate tabletop gaming, it's using them as a means of setting you up for these epic, badass moments that, while planned at your leisure, execute in real-time like the best of action games.
Like an ambush.