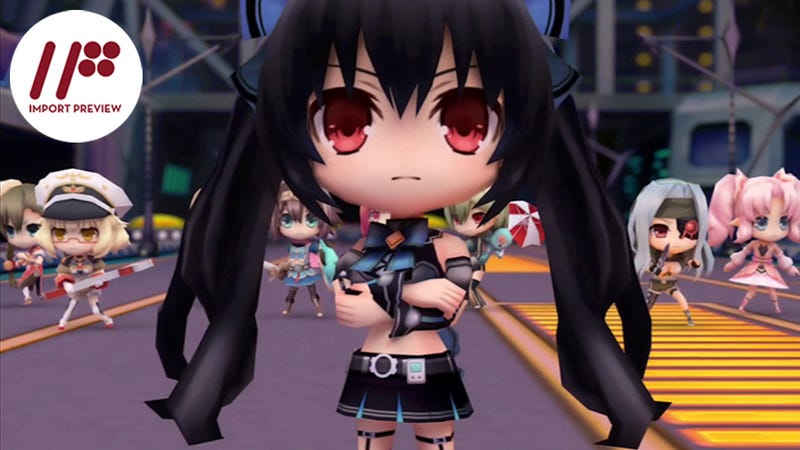 So far the Neptunia franchise has been three mediocore RPGs and a passable IDOLM@STER parody—so my hopes weren't the highest going into its first strategy RPG. But let me tell you, there is a lot to love in Hyper Goddess Faith Noire: Ultra Goddess Black Heart—even with its impressively complicated name.
Good – Characters and Gaming Nostalgia
In the past, games in the Neptunia series have featured a cast of characters that are the anthropomorphic personifications of video game consoles and video game companies. Noire goes one step further and lets you build your army out of popular video game franchises turned into anime girls. Thus Lid—representing the Metal Gear franchise—looks a lot like a female version of "Old Snake" from Metal Gear Solid 4 while Ryuka—the personification of the Yakuza series—looks like a cross between that series' protagonist and one of the hostesses that are so prevalent in the games.