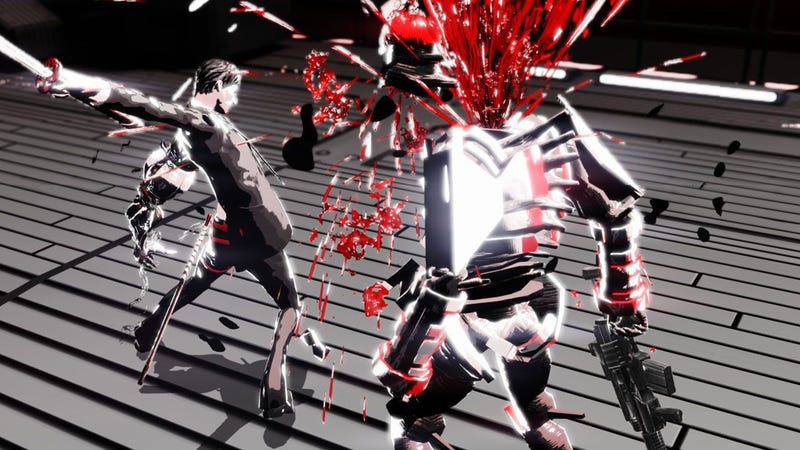 Running through a dark heavy world, wielding a katana and cybernetic arm, and battling shadowy twisted freaks. You are Mondo Zappa, executioner for the Bryan Execution Firm, out to kill criminals and assassins. Welcome to the world of Killer is Dead, the latest game from the mind of Suda 51. The game is currently scheduled for release in the US on August 27th and Europe on August 30th, but here in Japan, the game is already out (one of the few things we actually got earlier over here… Meanwhile, I still have to wait until next week to see Star Trek: Into Darkness) so here is a look at what the game has in store.
NOTE: Sadly, I have not had as much free time to play Killer is Dead as I would have liked. I've only cleared 8 of the 12 (13 if you count the DLC bonus episode) story episodes, so my impressions may still change, but I hope that what I have to say here is enough to either convince people who are on the fence to try the game out, or help people avoid a game that may not be their cup of tea.
Visually, what you've seen so far is what you get: An overall dark somewhat noir-ish world where everything has a shiny sheen to it. The aesthetic choices of the world are similar to other Suda 51 games, and they fit well, giving the game a unique atmosphere.