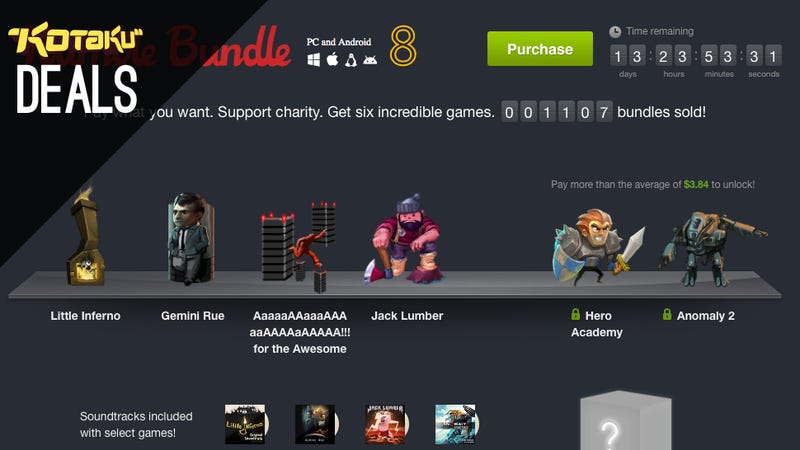 In addition to the rest of the great deals today, there's an all-new Humble Bundle for PC and Android featuring Little Inferno and Anomaly 2. [Humble]
---
If you've been curious about the Ouya, the little Towerfall console that could, you can get one of the first real discounts on it from Amazon today, and did we mention Towerfall? [Amazon]
---
EA is offering a huge holiday sale on essentially all of their paid iOS games today, knocking them all down to $1. Highlights include Mirror's Edge and Dead Space, but you can find the full list down in our App section. Just be warned, most of these apps aren't universal, so they won't work natively on both iPhone and iPad.
To help you buy all of these games, Best Buy today has a $100 iTunes gift card for $85.
---
At a loss for gift ideas? Amazon is selling its $69 Kindle for the stocking stuffer-approved price of $49 today. This isn't the Paperwhite, so you don't get a touchscreen, but I've actually found the buttons to be a much better solution for page turning.
---
Audio Technica's venerable ATH-M50 headphones, long a favorite of Lifehacker readers, are on sale today for under $100, which is as cheap as we've ever seen them. Buy them for yourself, or buy them as a gift, but audiophiles would be crazy to miss this deal.