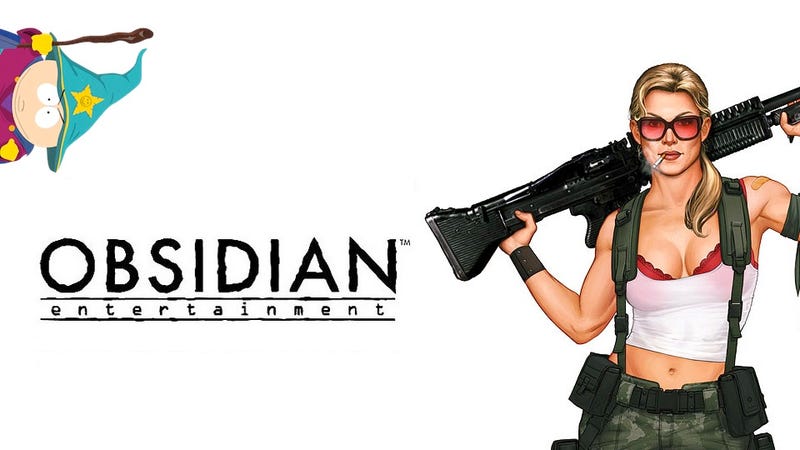 Feargus Urquhart was freaking out.
He and his team at Obsidian Entertainment were about to take one of the biggest steps in the company's history—launching a Kickstarter for a brand new video game—but something was wrong. The button to start up their crowdfunding page had turned grey. Nobody could click it. And the Kickstarter was supposed to launch in just thirty minutes.
Fortunately, Urquhart had contact information for Cindy Au, Kickstarter's community director, who he had chatted up extensively to prepare for their game-changing project. Au said it was a hiccup in the system, and sure enough, after just a few minutes it was fixed. The button re-appeared.
They clicked it. Waited a few seconds. Then hit refresh. They'd already made $2,000.
Fans have always oscillated between loving and hating Obsidian. They were warming to the game company again.
'DragonPlay Sounded Lame'
You might think of Obsidian Entertainment as a mistreated genius, a talented group of game-makers responsible for unappreciated gems like Alpha Protocol and Neverwinter Nights 2. Or maybe you don't have much faith in their development skills after the buggy Fallout: New Vegas and the unfinished Star Wars: Knights of the Old Republic II. Either way, their story is fascinating.
The story of Obsidian—a story of heartbreaking failures and record-shattering successes—begins with a company called Interplay, a game developer and publisher best known for games like Wasteland and Descent. Interplay's execs were looking to expand their role-playing game division, and in 1996, they found a young game developer named Feargus Urquhart (pronounced "FUR-gus URK-heart") to take the steering wheel.
"I was put in charge of it when I was 26," Urquhart told me as we sat in his office in sunny Irvine, California earlier this month. Urquhart, Obsidian's CEO and one of five co-founders, spent an afternoon chatting with me about his company's culture and history—which began with that small division at Interplay.
"They wanted to call it DragonPlay, and I just thought DragonPlay sounded lame," Urquhart said, laughing. "They were looking for something-Play I guess. The joke was always that the adult version of Interplay would be..."
He paused for a few seconds, waiting for me to get it. I didn't.
"Foreplay!"
Clearly that wouldn't work. So they called it Black Isle—after a Scottish landmark of the same name—and under Urquhart's leadership, the studio cranked out a number of isometric RPGs that people grew to love. Black Isle's resumé included heavy-hitters like Icewind Dale, Planescape: Torment, and Fallout 2. The company also helped publish the BioWare-developed Baldur's Gate and its sequel, generally considered two of the best role-playing games ever made.
But by 2000, their parent company Interplay was in trouble. Cash trouble.
"We did fine," Urquhart said. "Our product made lots of money, and internally, the BioWare stuff made even more money. It was great, Black Isle. We were doing well."
But Interplay wasn't. "Whether it was probably some transitional stuff or some bets that just didn't pay off," Urquhart said, Black Isle's parent company was in a bad place. And as a result of their financial hardships, Interplay lost the license to Dungeons & Dragons—a license that had been used for almost every Black Isle game so far.
This made things difficult for Urquhart's team. They'd already sunk a great deal of time into Baldur's Gate III: The Black Hound—the details of which are well-documented—and now they couldn't do a thing with the D&D-packed code and ideas they'd created.
"It was unfortunate because we loved working on D&D games," Urquhart said. "We'd been working on Baldur's Gate III for about a year, a year and a half, and so that happened... That kinda pushed us out the door."
(Baldur's Gate III would be revisited again several years later, but again, it never got off the ground.)