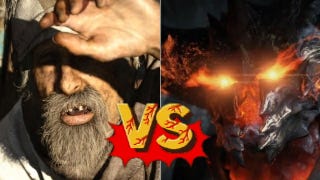 These aren't just future graphics. These are future graphics going head-to-head, mano-a-mano. This is next gen graphics death match.
Welcome to another edition of Kotaku Thunderdome: Here, two realtime tech demos enter, one leaves.
Earlier this week, Square Enix showed off its graphics created by its brand new game engine tech, the Luminous Engine.