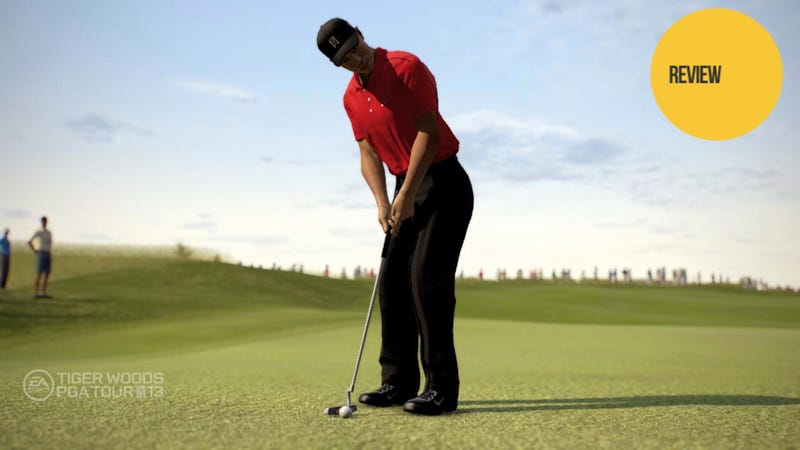 Last year's sports video game of the year, the Tiger Woods PGA Tour series this year faces what NBA 2K12 did in October—a nearly impossible encore. Tiger Woods PGA Tour 12 at last delivered The Masters, reviving a series that had plateaued and giving longtime golf fans moments and memories that were legitimately emotional.

How can you top that? EA Sports' bag of tricks this year includes a re-creation of Tiger Woods' life (and the imagining of an idealized future), social networking and Kinect support. Most importantly, however, it went to a swing doctor, and unlike Hank Haney, you won't want to fire this one.
Again, to reintroduce my method of reviewing video games: I go through 10 features of the game in ascending order of the enjoyment they delivered. The stuff you read first is the negative, the stuff you read last is the positive-but this format allows for the fact that some things I disliked may be qualities that others value.
Ten Things You Should Know About Tiger Woods PGA Tour 13
10. You Can't Hold Back at Augusta: EA Sports reserved two new inclusions—Augusta National's practice facility and a Green Jacket championship ceremony—for the collector's edition which, oh by the way, you can buy that extra stuff online even if you got the regular old edition. It is blatantly anti-consumer and defines the practice of holding out core game content to sell it for extra. The fact they held Augusta National's Par 3 course out for the Collector's Edition this year, when it was on the main disc last year, is even worse. It's actually an event in your career mode, as a unique sponsor's event to warm up for The Masters (taking place in real life today). I held my nose and bought the upgrade (about $15 I think), which is hidden in the main Xbox Live and PSN stores for some reason, because the game is much richer with that content. It absolutely should have been part of the main edition.