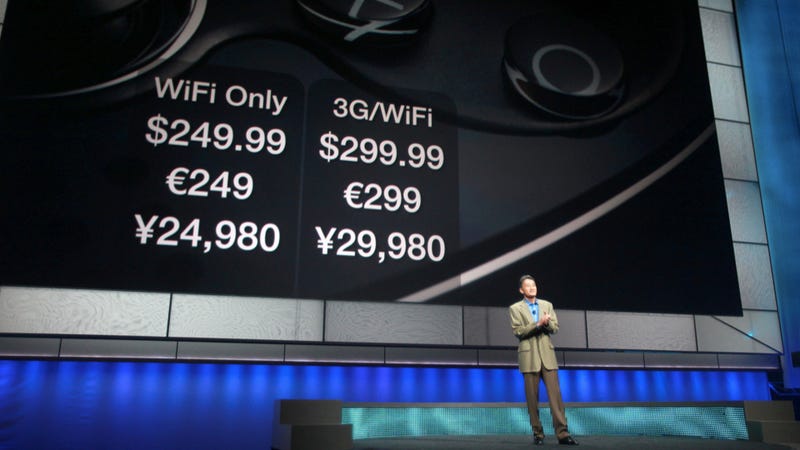 When Sony revealed the PS Vita's pricing earlier this year, the WiFi only model was announced for US$249.99 and the 3G/WiFi model was announced at $299.99. That's true. That's how much the hardware costs. But if you want to play some great games, then ready your wallet and pony up cash.
As previously posted, some Vita games will require memory cards for game saves. Those titles include Uncharted: Golden Abyss, which, if you are sane and buying a Vita, you'll be picking up. Obviously, if you are bonkers, you won't be.
Also, as previously posted, several types of memory cards will be available: 4GB (¥2,200 or US$29), 8GB (¥3,200 or $42), 16GB (¥5,500 or $72), and 32GB (¥9,500 or $124).