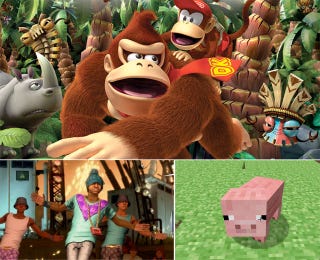 Video games aren't just a wonderful present for children, they're also a wonderful opportunity to bond.
Playing side-by-side with your son or daughter gives you a chance to interact in ways typically off-limits to parents. You can see you child lead, make decisions, problem solve and team up together to defeat the bad guys. It's also, I've found, a lot of fun.
Here's a run down of the ten games my 9-year-old son and I played most together this year. Everyone has their own parenting styles, so make sure you research the games before you give any of these a try.
10: Lara Croft and the Guardian of Light (Rated Teen, PC, PS3, Xbox 360): This action-adventure title turns the classic franchise into a top-down cooperative game of problem solving and blowing away the bad guys.