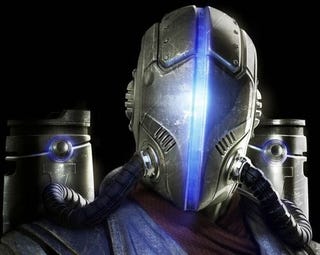 The man behind Mega Man is very busy these days.
Not because of his 1987 creation and the more than 50 games it spawned since. No, Keiji Inafune's work is sadly free of the blue humonoid robot and his endless battles. Nowadays Inafune spends most of his time traveling the world keeping an eye on Capcom's other creations.
As the game maker's new head of global production, Inafune says he has only one goal: To make sure that all of Capcom's games have that, to borrow a French phrase, je ne sais quoi.
"It's a common comment I hear that games created in Europe aren't really Capcom games, that games created in Japan are true Capcom games," Inafune recently told a gathering of journalists at their annual Captivate event in Hawaii. "I want to put an end to that, basically saying that whether games are created in America or Japan or anywhere in the world, I will be the one overlooking it and so it will have that Capcom flavor that fans know and love."