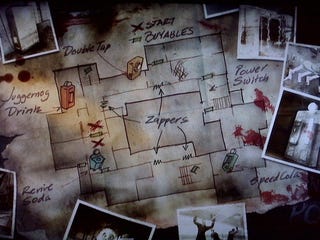 Solid iPhone first-person shooter Call of Duty: World at War: Zombies is getting its first new downloadable map tomorrow, Activision told Kotaku today.
Map pack Verruckt will come with the same extras that were included with the console version of the downloadable content. That means a Perks a Cola machine loaded with player perks, new weapons, electric barriers and audio for the player characters. The map is based on an insane asylum and is about two times the size of the original map, which came with the purchase of the $10 game..
Now the bad news. The map pack will cost you an extra $5, bumping the total price of the iPhone game to $15 if you want both coop maps.