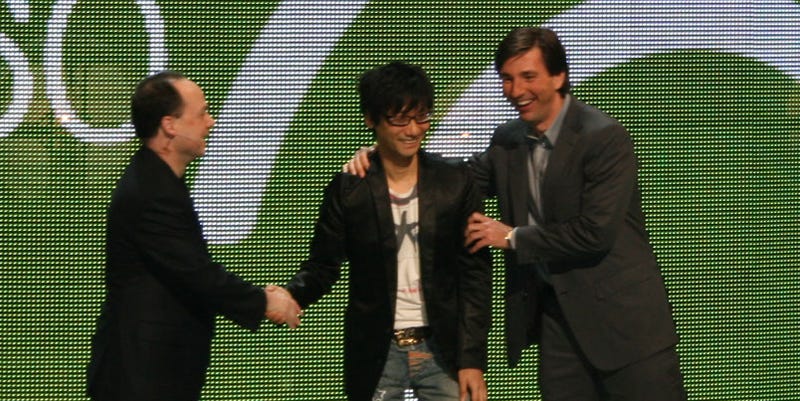 Hideo Kojima just took the stage at Konami's E3 press conference, and announced that he's working on four new titles. Not one. Not two. Not three. Four. Does he ever sleep?
The first, and only really new title, is called Metal Gear Arcade, which is Metal Gear Online optimised for coin-op arcade play. The game will utilise 3D goggles, and will be out in Japan later this year.
The other three aren't as new as Kojima would like you to think, as they've all been announced during the week (or in one case, even earlier). One is Metal Gear: Peace Walker for the PSP, which was revealed during Sony's press conference yesterday.