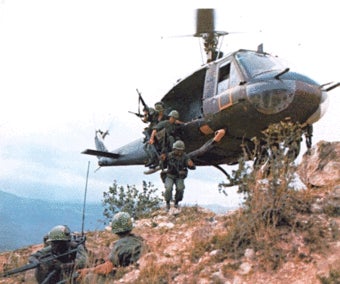 Citing a confidential source, That VideoGame Blog says Activision is pursuing licenses for Vietnam War-era music, as well as Cuban, Soviet Union and African music. They also infer that Treyarch will be the developer.
TVGB says that Noah Heller is involved with this supposed CoD 7; he was the senior producer on World at War, which is taken to mean that Treyarch will be back in the saddle. Sounds about right, as Infinity Ward is developing Modern Warfare 2, with a release date about six months out.
Of course, TVGB points out that, last year, Heller told Official Xbox Magazine that "we are showing the final battles of the Pacific and the European Theatre and that lets us put a close to the war," and "we're happy that we put the war to bed," meaning no more World War II-era shooters for them. But around the same time, he also said. "I can't say that there won't ever be a WWII Call of Duty game again."