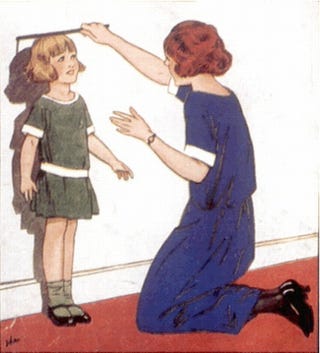 By Leigh Alexander
We may have an M-rating for "adult content" in games, but that doesn't necessarily make them mature. What will it take for games to grow up?
It's a trickier question than meets the eye. As players, it's easy to yearn for more adult content in games. Part of this is curiosity–sex is always titillating on a base level, after all, but more than that, the interactivity and apparent potential for narrative depth that video games offer prompt an interest in how human fundamentals might show up in games.
Another part of it, though, is that we're eager to see some of our video games reach a level in theme and narrative that we can consider sophisticated, that has a place in conversation among grown-ups. Sure, some games have taken a few brave steps– but while wide audiences applaud the sophistication in how sex and violence are presented in today's film and television dramas, when Mass Effect came out in May 2008, it was not permitted even a tasteful moment by most of the mainstream press, and even gamers treated it like a novelty they could distill from the rest of the game's context.
Although BioWare's Ray Muzyka hoped that Mass Effect's sex scene would help lead the way to validating games as an art form, the disconnect here is that we're equating sex with maturity. To be fair, that's not necessarily an unfit thought pairing. As long as sex remains a fundamental part of human adulthood, it will play a role in sophisticated human interaction in entertainment narratives whether in games or elsewhere.