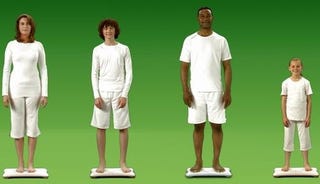 The Wii Nation has spoken: Wii Fit is no fad.
Last week I got into a bit of metaphorical hot soup when a Forbes article quoted me as saying that I didn't know a single person who bought Wii Fit and used it routinely after a month.
Now I do.
Between the dozens of emails I received and the follow-up story that ran on Yahoo, I now know of lots of people who not only still use Wii Fit, but love it.
And that shouldn't come as a surprise. When I said I didn't know anyone who continued to use the bit of exercise gaming from Nintendo, I meant that literally. It stands to reason that a game which just last month sold more than three-quarters of a million copies would have quite a few health-conscious fans.