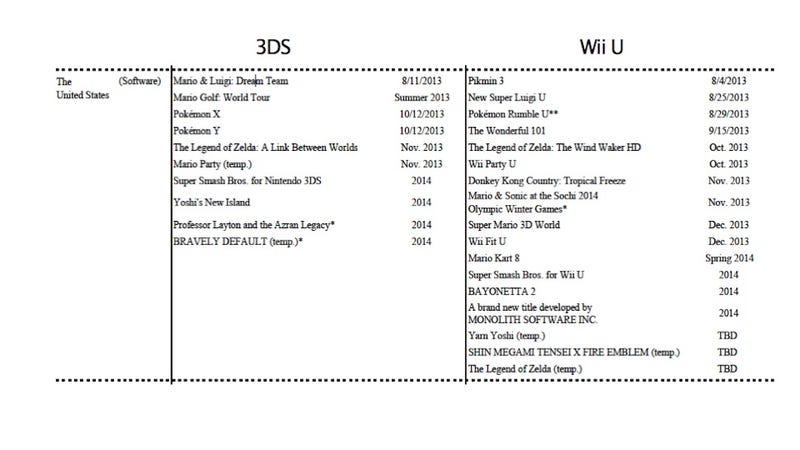 Amid much ado about Nintendo's high 3DS sales and low Wii U sales, we've also got an updated chart of game release dates from the House of Mario.
This one shows the major releases for both Nintendo consoles, though it surely omits most of the surprise downloadable releases the company loves to dole out.
What can we learn from these charts?
1) The 3DS hit streak appears to be endless.
2) The Wii U's 2014 is looking...pretty good! Especially if some of those TBDs come out next year.
The above chart is for the United States (all of North America, most likely).
Below are the charts for Europe and Japan. It sucks for Japan to have to wait until next year for their Link to the Past sequel. But, hey, they don't have to wait forever for Prof. Laytons.
Launch Schedule of Primary Nintendo Products by Region, July 2013 - [PDF; Nintendo]
To contact the author of this post, write to stephentotilo@kotaku.com or find him on Twitter @stephentotilo.