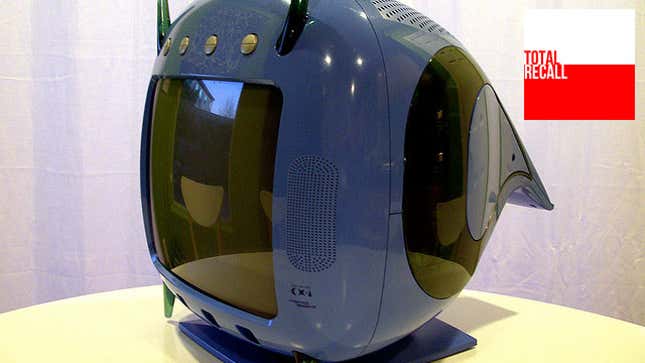 My favourite piece of gaming hardware released around the turn of the millennium was not the Sega Dreamcast, or the PlayStation 2, or the Xbox, or the GameCube. It's not even the awesome Panasonic Q.
Thank You, PS Plus, For Making My Backlog Even Bigger
It was the Divers 2000 series CX-1 Dreamcast, a monstrosity of a thing that, for all the things that were wrong with it - and there were many - was, like the console itself, a lovable little scamp in spite of them.
The Divers 2000 wasn't technically a Sega device. Like other similar contraptions before it, for example the C1 NES TV, the Divers was a joint venture, in this case between Sega, CSK and the Fuji Television Network.
Released in the year 2000, and not that long before the demise of the Dreamcast itself, the Divers 2000 was a TV set that included a working 14-inch TV screen, an in-built Sega Dreamcast console and, as packed-in accessories, the Dreamcast's camera, a specially-branded controller, keyboard and remote control.
It was only ever released in Japan, and it was expensive, retailing for around four times the price of a standard console. Needless to say, it bombed. If not enough people were buying the Dreamcast, they sure as hell weren't buying an expensive one that featured a tiny 14-inch CRT screen and some accessories they may never even use.
We'll leave that kind of negativity for the mass-market, though. I loved the thing. I mean, in the box it included two of the most forward-thinking (if under-utilised) peripherals around in the camera and keyboard, things competing consoles wouldn't begin treating seriously for years. It also packed a custom controller, branded specifically for this unit and in a strange shade of transparent British Racing Green, which is also awesome.
Sega fans, though, should just appreciate how the thing looked. While from the front it looks for all the world like an old iMac clone, turn it around and you see it's actually shaped like Sonic's head. Or, if you'd rather, something out of Puyo Pop. Either way, as a Sega fan, you win with that kind of hardware design. It even had lights on the side that moved with the music and sound effects of the game.
While the Divers 2000 was never a big hit in Japan, if you'd like to get your hands on one they turn up on eBay from time to time. Be warned, though: the last one went for $5000.
You'll find some images and footage of the Divers in action above, but for more great shots of the thing, head here.
Total Recall is a look back at the history of video games through their characters, franchises, developers and trends.
(Top photo by driph)