We see a lot of deals around the web over on Kinja Deals, but these were our ten favorites from Halloween.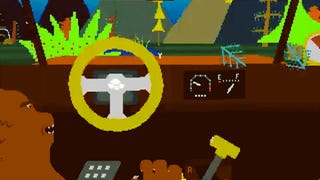 Japanese softcore porn with occasional racing, simulators giving you the opportunity the drive the slowest vehicles on the planet, or a T-Rex trying to stop your nitro-powered Holden? These are the weirdest car video games Jalopnik readers know.
Since the dawn of gaming there have been top ten lists. Lists of the best games; lists of the worst games; lists of the sexiest, most offensive, most family friendly, most humorous; there are top ten lists for nearly every game under the sun. And then there are the games that lurk where the sun doesn't shine.