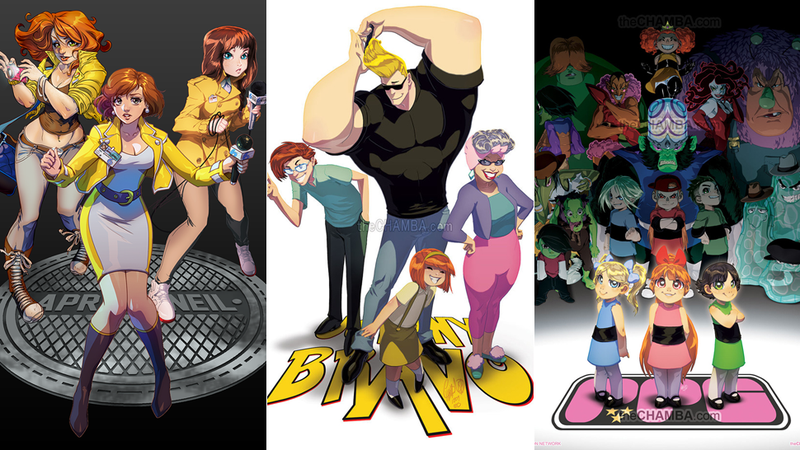 Jeffrey Cruz is an Australian artist who crafts unique makeovers of classic cartoons. His remakes mostly feature older Cartoon Network shows such as The Powerpuff Girls or Johnny Bravo or other 90s cartoons like Dragon Ball Z.
Coming March 14 to Steam from the fine folks at Cartoon Network and Radiangames, The Powerpuff Girls: Defenders of Townsville gives players the power to choose between the classic animation style from the series' first run and the horrible new one.
It feels a bit weird to call Hey Arnold! or Dexter's Lab classic, but lets face it, as 90s kids slowly grow up, these shows from Cartoon Network and Nickelodeon age as well. Here's Isaiah K. Stephens, who picked a handful of cartoons from the 90s, and remade their characters as realistic-looking adults.