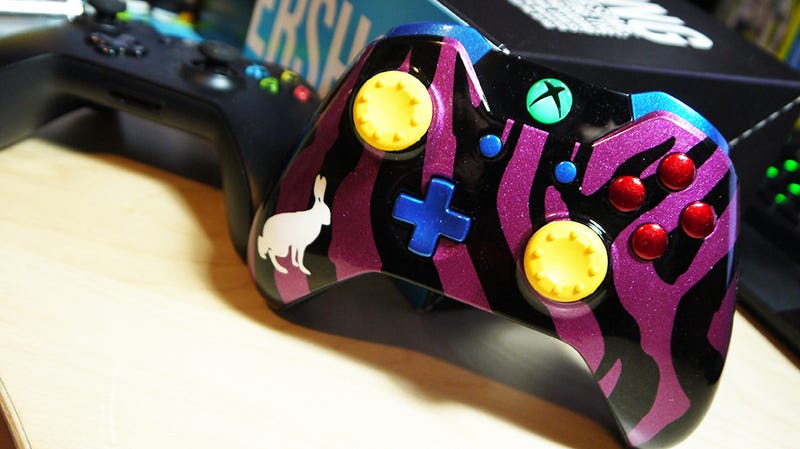 The custom controller masters over at The Controller Shop have built a photo-realistic lab for their website, where customers can create and save their dream creations. As you can see, this is not always the best idea.
Back in May I praised the looks of a custom Xbox 360 controller created especially for Kotaku by the folks at The Controller Shop, and the verdict was nearly unanimous — that's an ugly controller. Speaking as the man that selected the color scheme, everyone was wrong.
The controller customization experts at The Controller Shop asked if we wanted to review one of their magical creations. I said sure. They asked what sort of controller they should send. I left it up to them. Wise decision.