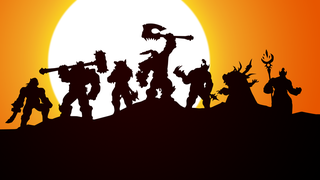 Enticed by the sweet siren call of the Warlords of Draenor expansion, World of Warcraft subscriber numbers have jumped from October's 7.4 million to more than 10 million, all of them apparently on my home server of Moon Guard.
What does it take to lure a lapsed player back to World of Warcraft? With subscription numbers slowly-but-surely dropping, Blizzard launches the new Scroll of Resurrection program, granting returning players a free upgrade to the Cataclysm expansion and an instant jump to level 80 — they just need to be asked.
According to EA's third quarter financial results report, BioWare's Star Wars: The Old Republic has generated more than 1.7 million paying subscribers since its December launch. One wonders if that number was recorded before the game's PVP balance issues began.