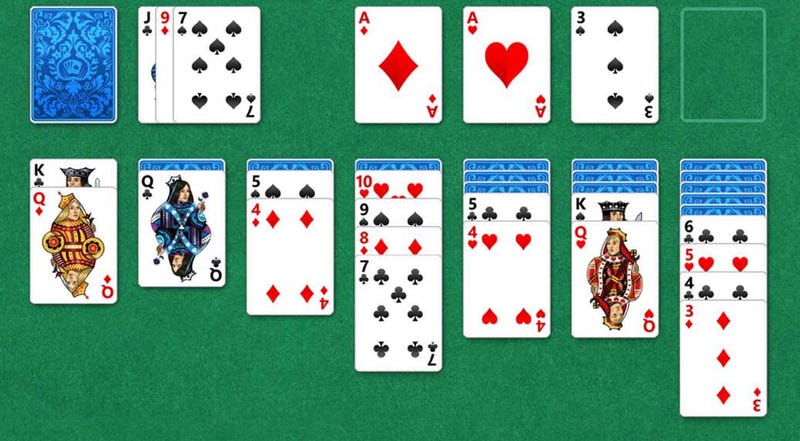 Welcome to tonight's instalment of "Game Ads For Dads".
A screenshot from the Windows 10 version of Solitaire, taken by my friend @Andrew_Cycle. He captions it: "Our dystopian society is even more nightmarish than any sci-fi author predicted."

Computer and video games have been inspiring art for years now, but the group Skrekkogle has drawn from classic inspiration for their newest piece Solitaire Win.