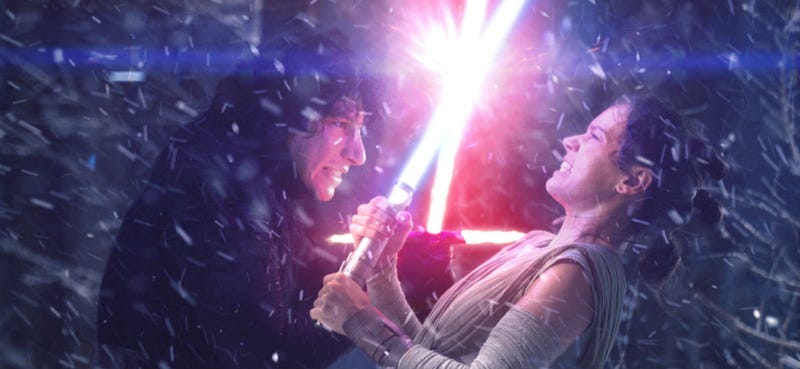 Warning: This could be nothing or it could be everything. Sometime in the past few months, the official Star Wars database entries for Rey and Kylo Ren were updated. Admittedly these get updated fairly regularly, adding detail as plot points slide from being considered spoilers to becoming simple facts. But these last…
Star Wars toys have been in the news, as people reacted angrily to the distinct lack of merchandise based on The Force Awakens' main hero, Rey—culminating in rage over a Rey-less Monopoly set. Hasbro have promised to include Rey in a later set, but why wait? Here's some Rey merch you can get your hands on right now.

The Force Awakens' biggest star didn't make it into the Monopoly set and toys are few and far between, but look how much love Rey is getting in the upcoming Episode VII pinball table from Zen Studios.