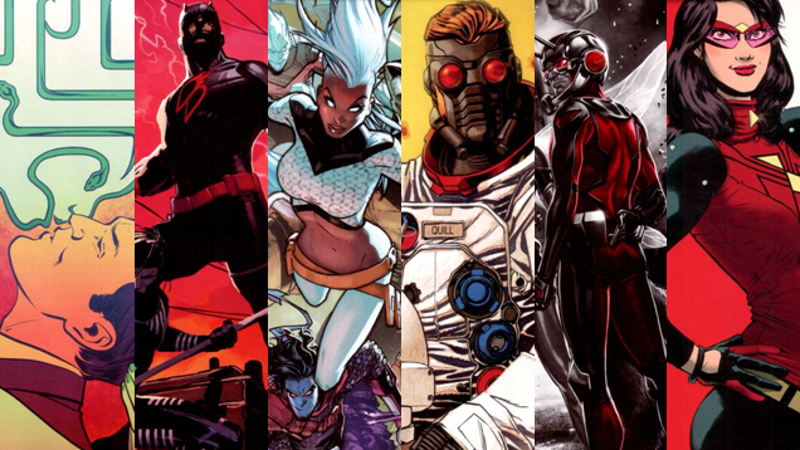 Whoa. We've been getting dribs and drabs of reveals for Marvel's upcoming universal reboot over the past week, but it looks like the jackpot has just hit: Comics retailers across the world have received previews for 45(!) of Marvel's new series, and it sounds like it's a whole lot of crazy.
Is this the most insane television season for science fiction and fantasy fans ever? There are tons of new genre shows. But also, a surprisingly high percentage feel like they could be superb. Including killer comic-book shows, futuristic cop action, and supernatural sexiness. Here's our complete guide to fall TV.
First-person shooters suck on a mobile device, don't they? They're inaccurate, fidgety, uncomfortable...and just downright rage-worthy. Why would you even want to play Call of Duty on your iPhone anyway, right?

Though N.O.V.A. 3 doesn't escape the flaws of mobile first-person shooting entirely, it does a damn good…
Mobile publisher Gameloft gets a lot of bad press for the way its games borrow visual and design cues from popular console titles. Its popular NOVA series, for example, is really HALO in all but name.