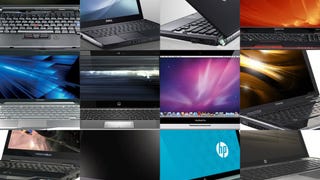 To find out the best laptops of 2010, we checked in with Mark Spoonauer who, as editor-in-chief of Laptop Magazine and Laptopmag.com, oversaw 140+ notebook and netbook reviews this year. If you're buying, buy one of these.
They may look extra-unwieldy next to yesterday's Airs, but the XPS line has returned—much to its fans' delight, I'm sure. There are 14, 15 and 17-inch options available, each with backlit keyboards and brushed aluminum outers.
For the discriminating diarist, journalist, field notes taker or part-time poet—one who's also a Pac-Man fan—Namco Bandai and Moleskine have partnered to release top-tier, retro-themed stationery.