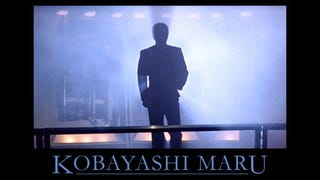 Star Trek D-A-C launches on Xbox Live Arcade tomorrow—and if you're clever enough to press the right combination of buttons to trigger a currently unannounced cheat code, you can score the Kobayashi Maru Achievement.
We can tell you what Paramount and Bad Robot's new downloadable Star Trek game for Xbox Live and PlayStation Network is—it's a top-down, space combat arcade title—but we can't tell you what that "DAC" means.
Star Trek D·A·C will be coming to a video game platform near you this May, timed with the release of the JJ Abrams' film, according to Paramount Pictures.