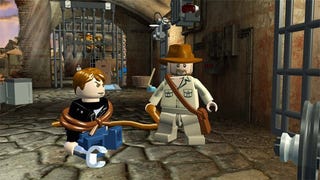 LucasArts latest LEGO adventure may have all the Kingdom of the Crystal Skull that Indiana Jones fans demanded, but it was lacking in one key feature — online cooperative play. That's something LucasArts plans to remedy.
Sounds like people (e.g. my boss) weren't excited about a second LEGO Indy game, despite the awesome driving mode they added. Here's why you should be.
Now when are we getting this mode for the Star Wars and Batman games?
The Lego series lost me after the first Star Wars game was released. Batman was interesting, and nostalgic, but not that much fun to play. I own the first Lego Indiana Jones game but haven't been able to force myself to play for more than an hour. I guess the charm of the concept just came and went too quickly for me.…