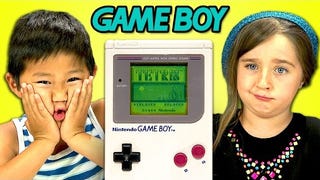 When I was in the age range of the children in The Fine Bros. latest "Kids React" video, I would have gladly sold any one of them for a Nintendo Game Boy.
Was the notoriety worth it, Luigi? Now that the Luigi Death Stare meme has run its course, the Fine Bros. assess the damage those dirty looks have done. Somebody think of the children!
TheFineBros recently presented late '80s cartoon masterpiece DuckTales to a group of unsullied youngsters. Their reactions justify every half-hour I spent in front of the television with Scrooge McDuck and company.