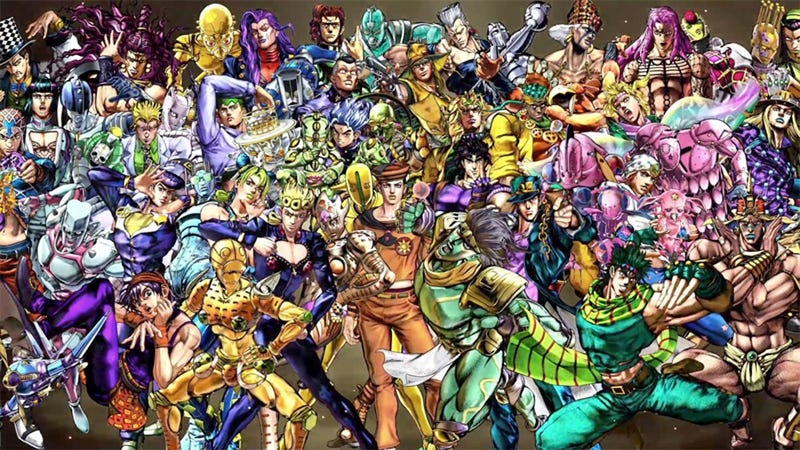 JoJo fans rejoice, it looks like there's a new game coming your way. Let's hope it's not as DLC-ridden as the last.
We knew that JoJo's Bizarre Adventure: All Star Battle was coming to the West, but we didn't have exact dates. Now we do. Bandai-Namco's fighter hits PS3 in Europe and Australia first, on April 25, with the US release following four days later, on April 29.
We've seen a lot of crazy stuff in Jojo's Bizarre Adventure: All-Star Battle—from face-humping dogs to terrifying loading icons. Now it's time to play it. Join me and fellow Kotaku East contributor Toshi Nakamura as we play around with the game's online versus mode.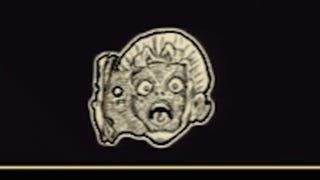 Need further proof of just how crazy the JoJo's Bizarre Adventure fighting game is? Watch this.
Famed manga JoJo's Bizarre Adventure is once again bringing its colorful cast of characters and day-glo visual panache to the fighting game scene. Developed by CyberConnect2 and produced by Namco Bandai, JoJo's Bizarre Adventure: All Star Battle unleashes manga-inspired attacks, such as running over people with cars.
Namco Bandai recently posted a teaser site for a new Japanese game "All Star Battle" (not to be confused with Playstation All-Stars Battle Royale) which featured a daily countdown and an image that slowly revealed itself. People anxiously waited, wondering what the reveal might be. Finally, the full image was…