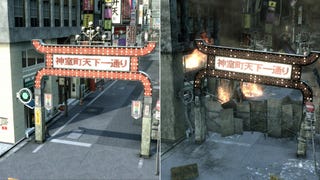 Japan is turning its attention to the one-year anniversary of the 2011 Tohoku Earthquake. The tragic disaster not only destroyed lives, it took them.
The earthquake might have rocked Japan last March, but its effects still linger. Charity book Kizuna, a collection of short fiction by international writers, aims to help orphanages in the areas hit hardest by the quake and tsunami. [Kizuna]
Paradox Interactive drops a dollar's worth of downloadable content today with Magicka: Nippon, three Japanese-flavored items (and a Team Fortress 2 Demoman cowl!) to aid your wizard's quest, with 50 percent of revenue going towards the Japan Relief Support program.
With just two days until Kotaku's Japan Earthquake Relief fundraiser, two more companies have sent us silent auction items.