Hohokum came out for the various PlayStation platforms yesterday. The beautiful, weird exploration game isn't quite like anything else on the video game landscape lately. So it's really messed up that some folks who bought the game for the PS4 are saying that they can't play it.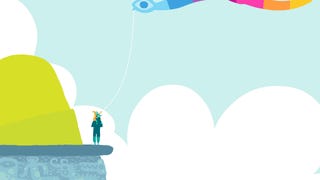 We've been fawning over Hohokum's music for a while now, because the soundtrack is a big part of what makes this upcoming artsy PS4 game such a treat. Ghostly International has made the whole thing available to stream in anticipation of the game's launch next month. If you're not a believer yet, I'd highly recommend…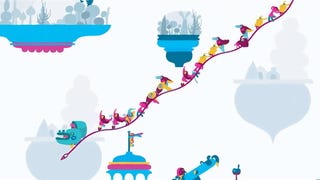 Still not quite sure how this is going to actually play. But whatever. It looks fantastic and sounds, courtesy of Ghostly's ensemble soundtrack, even better.
It's called Hohokum and it'll be out on the PlayStation 4, PlayStation 3 and Vita (though what you see here is on the PS4). You control a snake-like character while you explore worlds and discover new ones. You help in-game characters and creatures locate items and other characters and creatures. Sometimes, you turn…