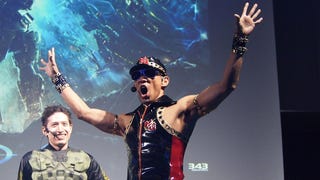 Remember Hard Gay? The hardly gay Japanese comedian who dresses in leather, plays up stereotypes, and yells, "Fooohhh!"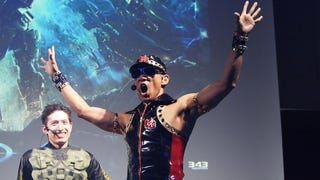 Japanese comedian Hard Gay, who is hardly gay, was roped in by Microsoft Japan to promote Halo 4 at a recent event in Tokyo.
Tomonobu Itagaki, the man formerly behind Ninja Gaiden and Dead or Alive games, did not bring his latest creation, Devil's Third, to E3 2011. He promises it will be at Tokyo Game Show, however, and wants to bring death by dildo to yet another THQ-published game.