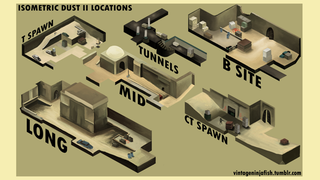 Here's a really cool new perspective on DustII (or de_dust2), one of the most popular maps in Counter-Strike: Global Offensive. NinjaFish on Tumblr chopped up and transformed the multiplayer map from 3D to 2.5D and labeled each part their respective names.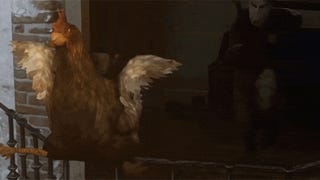 Inspired by an already existing crazy Counter-Strike: Global Offensive game mode called Chicken Defusal, a Source Filmmaker group called Deviant Pictures created one of the best CS:GO machinima of recent memory.
The Asiimov skin for the AWP sniper rifle in Counter-Strike: Global Offensive can be a pricey one, $30 or a lot more if you're not lucky. So buying one might not be the best idea. But modifying a generic paintball marker to match the one in CS:GO? That's much better.