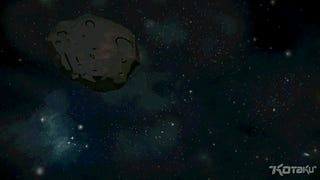 If you've been keeping tabs on Galak-Z, then you know that the upcoming space combat game drinks deeply from the sweet well of 1980s era Japanese animation. When it was first conceived, Galak-Z was going to feature the same cat-and-mouse starfighter showdowns for everybody. But the game's vision of space combat has…
Upcoming space shooter Galak-Z is a game that gives tingles to those of us who grew up in the '80s watching Robotech. And, even if you're a whippersnapper who didn't live through that stuff, you might still get excited. Take a good long look at this playthrough. Neat, huh?
On the final day of the Tokyo Game Show this year, Sony held the "Indie Stream" event, celebrating all kinds of different upcoming indie titles. But of all the titles there, the one that caught my eye was Galak-Z: The Dimensional, a PS4/PC game that is one part Asteroids and one part 80s space opera anime.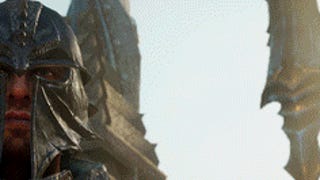 The new Dragon Age game, that looks extraordinary so far; Keiji Inafune's spiritual successor to Mega Man; five minutes of Pokémon X/Y gameplay, straight from PAX Prime; and Galak-Z: The Dimensional, an over-the-top space shooter. Cycle through our latest on these four new titles.
Nerds and geeks of a certain age fondly remember Macross/Robotech, Star Blazers and other spectacle-filled, emotionally overwrought animated space operas from the 1980s. These Japanese series remain touchstones for a generation and some folks miss them quite a bit. Jake Kazdal is one of those people and the game…