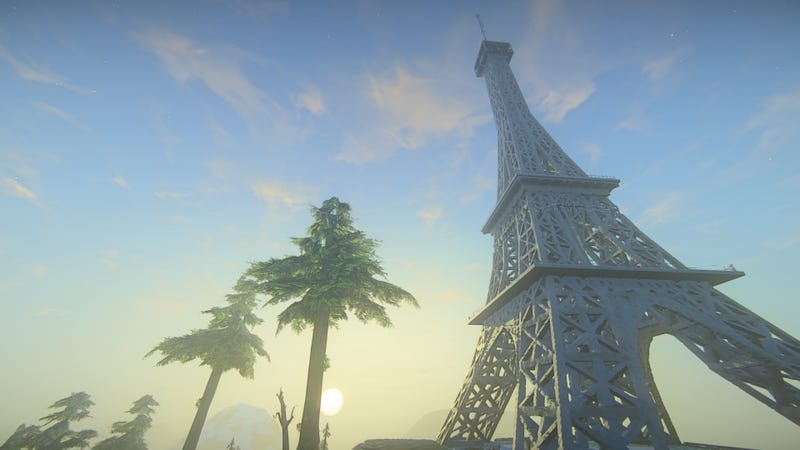 Everquest Next Landmark, everyone's favorite voxel-based multiplayer mining and building simulator, is entering closed beta after about two months' worth of alpha testing. But, more importantly, Sony Online Entertainment has decided to share some of the best-looking structures players have created during that time.
Everquest Next Landmark might be in early alpha, but that doesn't mean its players are any less creative. Take jordanneff's tree fort: while simple, it's a very good example of just how clean and great-looking you can make your buildings in this game. With a good lighting setup, you're basically all set.
On Friday Sony Online Entertainment surprised its fans by announcing the early launch of the alpha test for EverQuest Next Landmark, the all-mining, all-crafting aspect of the next-generation fantasy MMO. I entered that alpha test, and I tore a hole in the world.
The next generation of EverQuest inches closer with the official launch of the EverQuest Next Landmark alpha test. Invitations to test the building portion of Sony Online Entertainment's two-pronged MMO revamp will be going out later today. Keep a keen eye on your inbox.