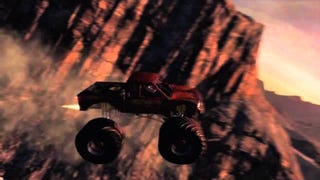 If you're just catching up with this whole Duke Nukem Forever thing, this brand new video of Gearbox Software and 3D Realms' game in action sums up this puerile first-person shooter beautifully. It's all here: pig-faced aliens, catchphrases, monster trucks, first-person urinating, schoolgirls making out, blood,…
Our latest look at the upcoming Brink gets a touch of class, detailing the four playable classes in Splash Damage's long-in-the-making team-based first-person shooter. How does a soldier differ from a medic? What makes an operative more appealing than an engineer?
There is another great war in J.R.R. Tolkien's Lord of the Rings saga, a bloody battle set in the northern regions of Middle Earth. This front is the setting of The Lord of the Rings: War in the North, the fantasy world's equivalent of the Allied invasion of Normandy, says developer Snowblind Studios.