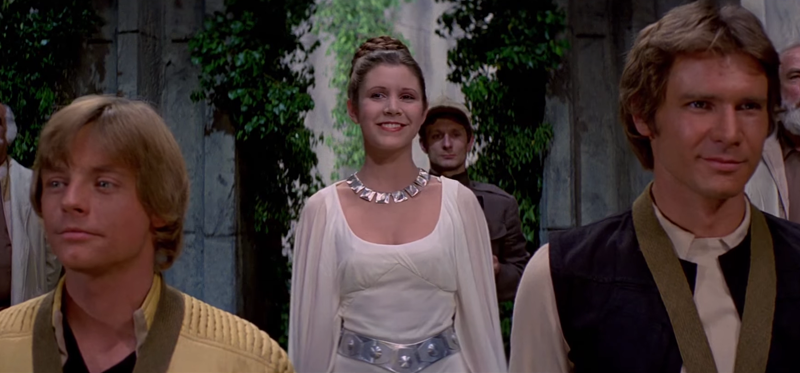 We're mere weeks from a new Star Wars movie, and excitement is in the air. Although it's easy to romanticize the humble origins of one of the most iconic movie franchises in history, what people thinking in the run up to the original Star Wars film? Well, reading this recently discovered Fox studio memo might help you…
It's a factoid years old that when Luke emerges from his X-Wing after the Battle of Yavin in A New Hope, the over-excited Mark Hamill accidentally cries "Carrie!" rather than "Leia!" when Carrie Fisher's Princess comes running into his arms. But did he really? Not according to Luke Skywalker himself.

Good news: there's a fresh trailer out for Paradise Decay's big Minecraft remake of Star Wars: A New Hope, which we've last heard of in 2013. Bad news: This is the last trailer we'll get before the film comes out next year.