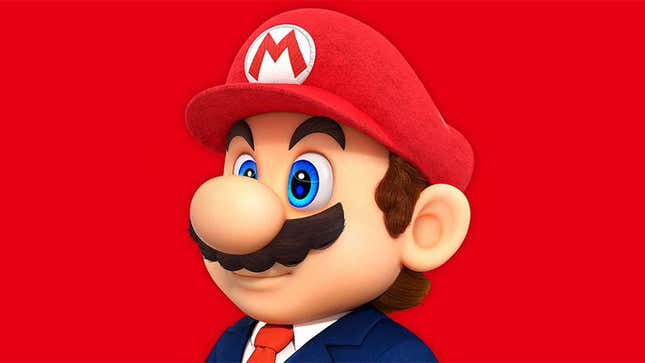 Saudi Arabia's Public Investment Fund, a near-bottomless pit of cash tasked with diversifying the nation's economy (and whitewashing their human rights record), has acquired a 5.01 percent stake in Nintendo.

New Pokémon Scarlet And Violet Trailer Features Hot Profs, 4-Player Co-Op, And Lechonk, The Hero We Deserve
The news was announced in a filing made with Japan's Finance Ministry, Bloomberg reports. It follows similar investments made last year in Capcom, EA, Take-Two and Activision, along with almost complete ownership of SNK.
Bloomberg says this would make the Public Investment Fund the company's "fifth-largest shareholder." If this is the first time you've encountered this kind of money, know that the PIF fucking sucks, as does the man running it, Saudi Crown Prince Mohammed bin Salman. As Ian wrote just last month:
Saudi Arabia spent the last year throwing money around the video game industry, with strategic investments in companies like Activision Blizzard, Electronic Arts, Take-Two Interactive, Capcom, and Nexon. Like many of Mohammed bin Salman's dealings, these purchases fall within the Saudi Vision 2030 strategy established during his mid-decade rise to power, which on paper is meant to diversify the kingdom's oil-centric economy.

In reality, however, Saudi Vision 2030 is largely a propaganda campaign focused on whitewashing Saudi Arabia's atrocious human rights record. The regressive monarchy seemingly hopes that aligning itself with entertainment industries around the world might loosen the purse strings of businesses wary of investing in the oil-rich country's economy, especially with the murder of journalist Jamal Khashoggi and the ongoing, U.S.-backed Yemeni genocide still looming overhead.
Video games aren't the only entertainment industry in the PIF's sites. Hollywood has been no stranger to Saudi cash in recent years, and sporting teams and competitions have likewise been a top priority for the Crown Prince. A big-money purchase of Premier League side Newcastle last year went through despite widespread protests over the state's human rights record, while PIF money has also been spent on everything from horse racing to Formula 1.