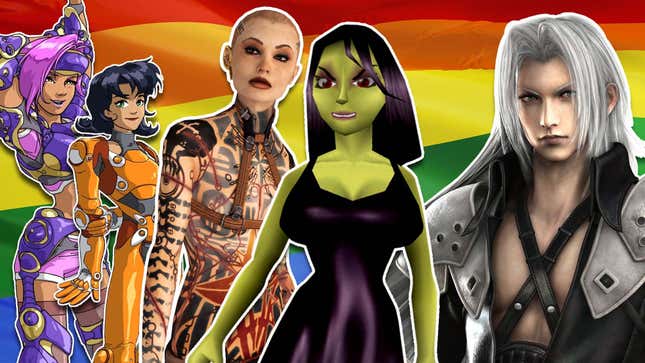 Many of us started playing video games during the crucially formative years of our lives—the time when we learn a lot about ourselves, our interests, our personalities, and our gender and sexual identities. Just like how the movies and television shows we watched may have helped influence our preferences (Megan Fox in Mary Kate and Ashley Olsen's Holiday in The Sun movie was more interesting to me than any of the boys), so too did some of the video games we enjoyed in our youth.

Maybe you found yourself lingering a bit longer than normal on Cortana in Halo 2 scenes, or agonized over who to romance in a Dragon Age game. Perhaps a specific character's gender expression helped you understand more about yourself. Whoever they are, and whatever the reason, these characters opened our eyes to greener, gayer pastures.
We know about gay video game characters, like Ellie in The Last of Us, and several people in the Life is Strange franchise, but what about video game characters that made you gay? Let's take a look.