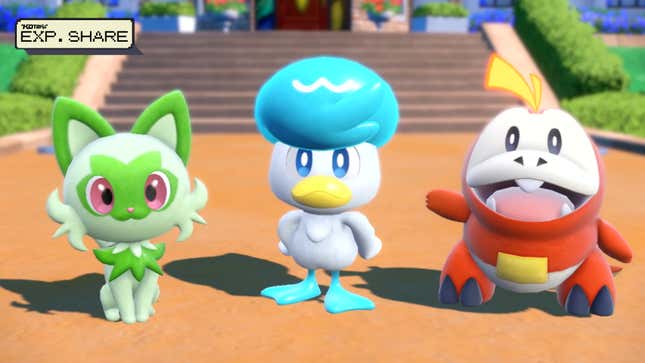 Welcome to Exp. Share, Kotaku's weekly Pokémon column in which we dive deep to explore notable characters, urban legends, communities, and just plain weird quirks from throughout the Pokémon franchise. This week, we're going to attempt to rank all the starters from Red and Blue to Scarlet and Violet.

---
Everyone has a favorite starter Pokémon. They're the first critters we begin our journey with in each game, and they hold a special place in everyone's hearts long after we move on to the next game. Can we really quantify how special these little friends are and sand down all that love and meaning into something as arbitrary as a ranking? Yes, and we're doing it. So strap the fuck in.
Also, this is just a ranking of the first stages of these Pokémon. So don't yell at me about Charizard. He's not here.