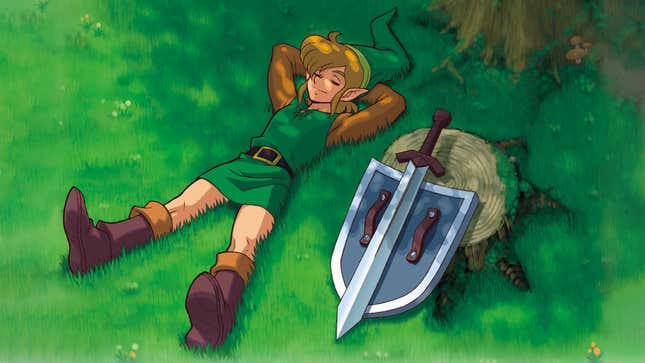 Every game in The Legend of Zelda series is defined, in part, by its aesthetics, the visual design choices coalescing every element into one cohesive vision. Even during the Hylian hero's original 8-bit journey, strong art direction transformed simple sprites into sprawling labyrinths, mysterious woods, and terrible foes in the player's imagination. While the core of Zelda's story and gameplay has remained (until recently) mostly the same, the series reinvents itself artistically with nearly every entry.

Looking back on the 35-plus year history of the franchise, one thing is clear: Link has had a lot of looks.
Cel-shaded oceans, lonely ranches, and apocalyptic moon landings all paint the diverse canvas that is The Legend of Zelda, but which entries truly look the best? There's no bad-looking Zelda game—not from Nintendo, anyway—but today we want to rank the most aesthetically inspired, from least inspired to most. We'll be considering all the mainline Zelda entries, and please keep in mind that this isn't a ranking of the best games in the series, but rather the best-looking.
Let's step into the art gallery that is The Legend of Zelda and take a look around…