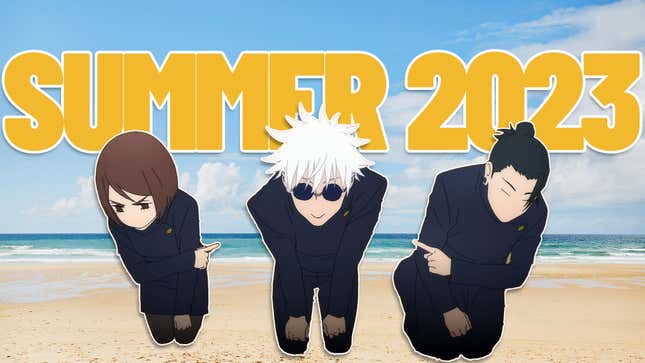 Congratulations, you survived watching (and/or backlogging) last season's whopping 50 new anime shows. Your reward: a helpful guide to yet another wave of new and returning anime shows and movies coming to your favorite 2D streaming service.
Read More: Vinland Saga Second Season's Lack Of Action Is A Good Thing
Although this season isn't quite as jam-packed with as many heavy-hitter series—last season was a weekly blitz of must-watch shows like Vinland Saga, Hell's Paradise, and Demon Slayer—there's a high probability you'll find at least a handful of shows worth giving a try.

(If you're still working through last season, I highly recommend checking out Oshi no Ko, Heavenly Delusion, and Skip and Loafer. Those were my favs outside of the usual helpings of shonen shows!)

Without further ado, here's your white-hot summer 2023 anime guide.