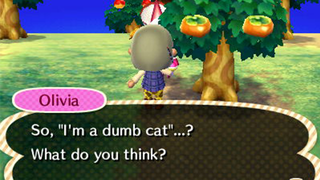 You must, by all means, make them say something stupid.
Olivia, the gossiping cat, asked me to change her greeting recently. I came up with something that I think feels suitable for her.
Sounds good to me so far, Olivia.
Oh, the best of friends, Olivia.
I think you're pretty accurate there, Olivia.