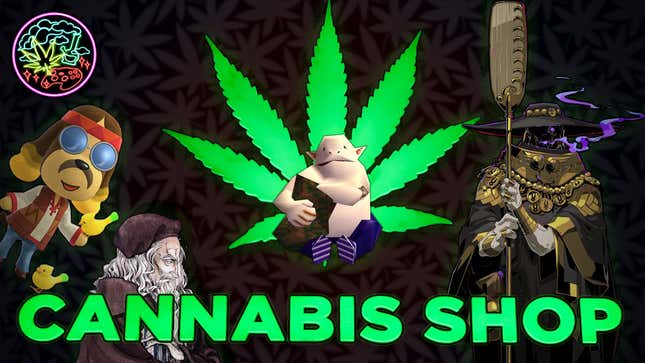 Wandering merchants, shopkeepers, and dudes sitting on blankets are some of the most colorful NPCs you'll meet in any video game. It's always a joy stumbling into a new town or village on your journey and seeing which spots are peddling wares for coin or trade. And what makes a quality in-game merchant isn't too different from what makes a quality weed dealer: They need to have a great product and great vibes. Or just one of those if you're desperate enough.

What if our favorite in-game merchants crossed over into our world? What if these same merchants had kush, bud, and pot as powerful as any upgrade? Which one of these eccentric weirdos could really level up your weed smoking powers and who would you seek out on your reefer journey?

It's 420 ya'll and we're here to breakdown which video game merchants have the dankest kush in all the lands and would maybe smoke you up after a purchase. From the Nine Realms of God of War to the deserts of Hyrule, here are the best merchants to sell you gear and get you high.