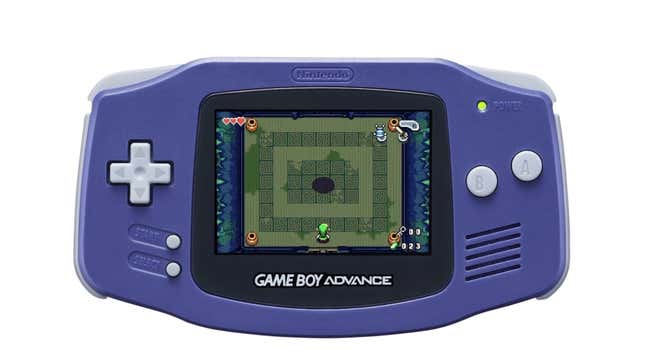 Nintendo just announced as part of its latest Direct that a range of Game Boy games will be coming to the Switch's online service. They'll include Game Boy, Game Boy Color and Game Boy Advance games, but there's a catch for the latter.

HD-2D, The Unique Retro-Inspired Art Style, Took Off In 2022
The company spent most of the announcement covering original Game Boy games, before announcing that some Color games will be coming later. They then announced that Game Boy Advance games will also be available to play, only these ones will only be available on the more expensive Expansion Pack subscriber tier.
Select Game Boy games are being added to Nintendo Switch Online! On Nintendo Switch, you can play these games anytime, anywhere – just like you could back in the day. You can use Game Boy, Game Boy Pocket or Game Boy Color screen filters to help customize your play style. And, up to two players can play compatible games together locally or online for the first time.

Plus, Game Boy Advance games are being added to Nintendo Switch Online + Expansion Pack! Local and online play is supported for compatible games, and up to four players can play together online for the first time.
Most of the games are available to play right now. If you're wondering about multiplayer, don't sweat it; you can sit two Switches down and play together just like you could with a link cable.
Here's the full list of launch games:

Launch Lineup of Game Boy – Nintendo Switch Online
Tetris®
Super Mario Land 2 – 6 Golden Coins
The Legend of Zelda: Link's Awakening DX
GARGOYLE'S QUEST
Game & Watch Gallery 3
Alone in the Dark: The New Nightmare
Metroid II – Return of Samus
Wario Land 3
Kirby's Dream Land
Launch Lineup of Game Boy Advance – Nintendo Switch Online
Super Mario Advance 4: Super Mario Bros. 3
WarioWare, Inc.: Mega Microgame$
Kuru Kuru Kururin
Mario Kart: Super Circuit
Mario & Luigi: Superstar Saga
The Legend of Zelda: The Minish Cap