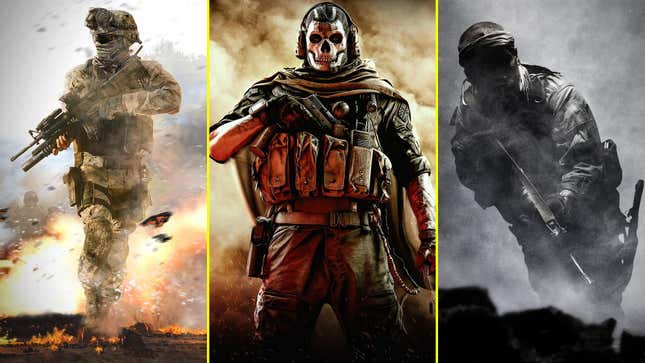 Call of Duty fans' passions run hot when it comes to the series' multiplayer maps, which have been the topic of discussion and controversy since United Offensive, the 2004 expansion pack that added multiplayer to the original Call of Duty. Maps are so integral to the Call of Duty experience, so important to each new game's success, that favorites often get spruced-up and re-released—the upcoming Call of Duty: Modern Warfare III, for instance, is bringing back every single map from 2009 smash Modern Warfare 2.

Some maps in Call of Duty's extensive multiplayer offerings are thoroughly mid (Quarry) or downright awful (Piccadilly, honey, I'm sorry), but many CoD maps represent the absolute best in video game level design, with distinct movement lanes, great sightlines, and beautiful visuals. These maps are the GOATs, the standouts, the reminders that the franchise is so popular for a reason, and today I've tried to pick the 10 best of the bunch.

A lot of the maps on my list are on the smaller end, as smaller maps tend to highlight the best features of CoD's multiplayer mechanics and gunplay. And many of them are also "three-lane" maps, which describe setups that offer three different directions for players to take from their spawn points, which are often divided by buildings or obstacles that nearly cut them off from one another, but don't completely isolate them.

You'll also find that these maps are all from older Call of Duty games—that's because I believe more recent titles (like Modern Warfare 2019 and Vanguard) have larger, more visually complicated maps that don't play to the series' strengths. CoD is at its best when it's a little frenetic, a little chaotic, and a ton of fun—and running through maps that have myriad sightlines and far too many directions to get attacked from is only fun in Warzone, not multiplayer.

Ready? Here are the 10 best Call of Duty maps of all time, in no particular order.